First class roof repairs in Oldham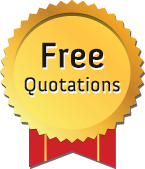 If you have a roof that needs fixing, choose us for a reliable and affordable service. Experienced in all types of roof repair, we can take care of a variety of concerns.
Whatever the size of the repair, we will do an efficient job; helping you to avoid further problems and expense down the line. Give us a call to discuss any specific requirements and we will come out, assess the work and offer you a fair and honest quote.
Why trust us to repair your roof?
Trustworthy tradesmen - we have a great reputation in Oldham for providing a reliable roofing repair service
Affordable prices - we price all work fairly and competitively to ensure great value for money
Customer satisfaction a priority - we are proud of our track record for first class customer service
All properties catered for - no job too small and all work guaranteed
A professional service
Because of our vast experience, we have built up a wealth of knowledge and expertise in all aspects of roof repair. We are highly skilled in repairing all roofs - ensuring properties are returned to the best condition. Although our prices are reasonable, we always maintain a high standard of work.
We are known in the Oldham area for providing a quality and affordable roof repair service; and as we work locally, we are just a phone call away. So regardless of the size of the job, call us now to bring your home back to its best.
If you have a roof which is in need of repair, pick up the phone and contact us on 0161 433 7713. We'll give you a free, no obligation quote.