Roofing services in Bury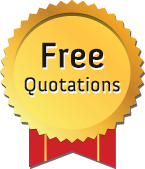 With a great reputation for providing high standard roofing services in Bury, we are local roofers you can trust for quality and value for money. We can adapt to most issues from the smallest repair to the largest roof installation.
We are also skilled at fitting and maintaining Velux windows, fascias, soffits and gutters. Whatever your requirements, call us to discuss our extensive range of fully guaranteed services and to arrange a free quote.
A choice of services
Roof installation - flat and pitched, slate, tile, felt and GRP fibreglass
Roofing repairs - repairs carried out on all roof types
Velux windows - stylish windows to fit a variety of roof shapes
Guttering, fascias and soffits - total replacement or general maintenance
Chimney repairs - chimneys restored and kept safe
Professionals you can rely on
We are highly trained roofers - experienced in carrying out roofing work on many different properties. We use top quality materials and can advise on the best products for your individual roof and budget. Our rates are good too - with all services being priced fairly and competitively.
We aim to deliver an efficient and professional roofing service, from the initial assessment and quote through to the completion of the job. We will keep you well-informed and carry out the work with minimum disruption. From the fitting of new gutters to the replacement of a lost tile, make us the go-to roofers you can rely on for all your roofing concerns.
Contact your local roofers in Bury today on 0161 433 7713 for a free, no obligation quote.