Re-roofing and roof replacement in Oldham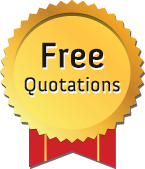 Like everything in life, nothing lasts forever. If your roof needs replacing or you're looking to have a new roof built or a flat roof converted into a pitched one (or vice-versa) we're the team to call.
Across Oldham and the surrounding areas, we have been offering an affordable re-roofing service for donkeys years and have earned ourselves a fabulous reputation for high quality workmanship.
Our re-roofing services
Of course, as full service roofers we may be able to save an ageing roof by performing an inexpensive but long lasting repair, but if a roof is too far gone, due to weather damage or just plain old age, we offer a complete re-roofing or roof replacement service.
We can re-roof in the following materials:
New or reclaimed Welsh slate - considered the best roofing material available.
Clay tiles - top quality man-made tiles which are ideal for larger roofs
Concrete tiles - superb quality tiles from brand names like Marley
Flat roofing in incredibly hardwearing fibreglass (GRP) or long lasting built up felt
A roof replacement service which goes the extra mile
We're very proud of our business and aim to do a superb job every time. After all, our reputation across Oldham relies on us doing things well. From start to finish our goal is to impress you, from initial discussion right through to sweeping up after we finish the job.
So whether you live in a bungalow, a semi detached, a detached or terraced house, a converted barn, church, town house or flat, if you need a roof replacing we can help.
Call us today on 0161 433 7713.